Amanda is a writer in Philadelphia. Her writing on subjects like feminist punk music, Jewish media, and Pokemon Go has appeared in NPR, Business Insider, Kotaku, the Kenyon Review, and more. When she's not chasing internet fame on Wow If True, she's probably devising a new soup recipe or trying to catch them all. She studied English at the University of Pennsylvania, where she met Isabel in a class called Poetry in a Digital Culture. It was lit.
website: amandasilberling.com
twitter: @asilbwrites
instagram: @amandasilberling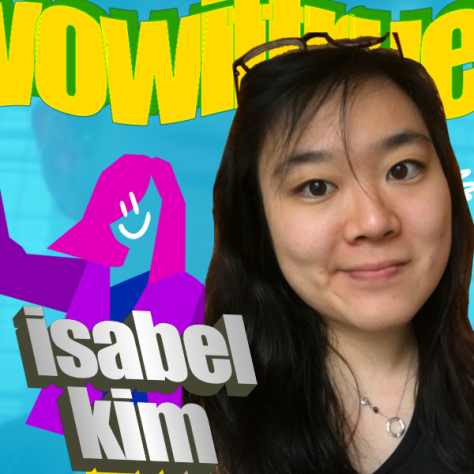 Isabel J. Kim is mostly a fantasy writer, partially a law student, mostly in Philadelphia, partially in New Jersey. Her fiction has been published in Sub-Q Magazine, and is forthcoming in Clarkesworld and Beneath Ceaseless Skies. Her art has been covered in Hyperallergic. When she's not talking about cringe content on Wow If True, she's losing followers by talking about homestuck on main. She has most of a JD and all of a BA from the University of Pennsylvania, where she stole free law school seltzer to give to Amanda that one time.
website: isabel.kim
twitter: @isabeljkim
ao3: [REDACTED]